飛利浦空氣炸鍋 Philips Viva Collection Airfryer (HD9230)
Save

20

%
Save

20

%
Original price
$299.99
-
Original price
$299.99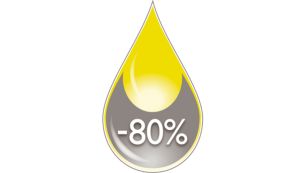 Rapid Air 歐洲氣旋科技,讓您更健康樂享炸物
健康氣炸鍋的獨特 Rapid Air 歐洲氣旋科技讓您不須用油,或只需少量的油即可氣炸、烘培、烘烤和燒烤出最美味的點心與餐點,且比傳統的油炸方式減少更多油脂!運用 Rapid Air 歐洲氣旋科技的飛利浦健康氣炸鍋,相較於傳統的油炸方式,所產生的氣味更少,容易清潔、安全且符合經濟效益,適合每天使用!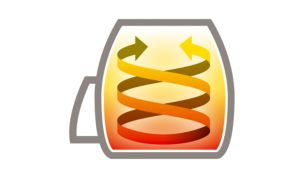 Rapid Air technology for healthier frying
Airfryer's unique Rapid Air technology enables you to fry, bake, roast and grill, the tastiest snacks and meals with less fat than a conventional fryer, by using little or no oil! Philips Airfryer with Rapid Air technology also creates less smell than conventional fryers, it is easy to clean, safe and economical for your daily use!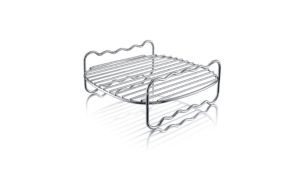 Double layer accessory for more versatile recipes
Maximize your Airfryer's cooking space with the double layer accessory. Bake, grill or fry tasty burgers, chicken wings, fish and more in an easy, quick, healthier way.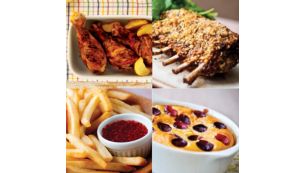 With the Airfryer you can fry, grill, roast and even bake
Not just great for frying, the innovative Philips Airfryer with Rapid Air technology also lets you grill, bake and even roast your favorite dishes for a one stop solution for all of your meals.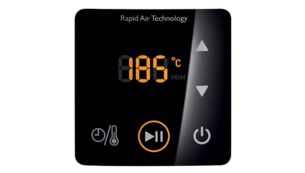 數位螢幕可輕鬆控制時間和溫度
本產品內建計時器,讓您能夠預先設定長達 60 分鐘的烹調時間。自動關閉功能則包含「就緒」音效指示器。完全可調式溫度控制讓您能夠預先設定食物的最佳烹調溫度,最高可達 200 度。盡情享用金黃酥脆的薯條、點心、雞塊、肉品等等,所有食材的調理都能以最佳時間和溫度呈現最佳美味!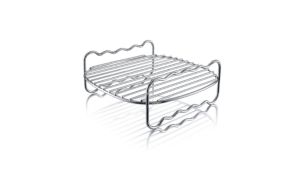 雙層烤架配件讓料理方法更豐富
利用雙層烤架配件來增加健康氣炸鍋的烹調空間。以輕鬆、快速且更健康的方式烘焙、燒烤或氣炸出美味的漢堡、雞翅、魚等料理。